GRAVEL DRIVES
Gravel Drives-Straight, Curved and Circular
GRADING
Dirt Pads for Shops, Barns, Carports and Above-Ground Pools | Leveling | Finish Blading for Yards and Sod Installation
DRAINAGE SOLUTIONS
Drainage Ditches| Berms | Erosion Control | Private Driveway Culverts
HORSE ARENA CONSTRUCTION & MAINTENANCE
OTHER PROJECTS
Fill and Level Low Areas | Post Hole Digging | Tractor Tilling
DON'T SEE YOUR TYPE OF WORK? CALL US AND TELL US WHAT YOU NEED.
Service Locations in North Central Texas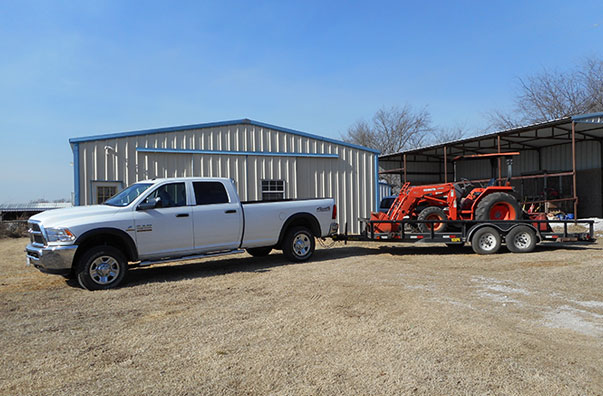 Cities and Towns:  Argyle, Bartonville, Celina, Collinsville, Cross Roads, Denton, Era, Flower Mound, Gainesville, Justin, Krum, Lake Kiowa, Lewisville, Little Elm, Mountain Springs, Pilot Point, Ponder, Sanger, Sherman Area, Texoma Area, Tioga, Valley View, Weston, Whitesboro
DON'T SEE YOUR AREA LISTED?

Give us a call at (940) 902-4436 and we'll see what we can work out.